Version: 5.3

Get all the info on Millénaire or contribute
yourself to the player-made Wiki
Millénaire Library
of user-created additional content
Discuss Millénaire on the forum
Latest versions:
5.3 - 19/08/14
- Compatibility with Minecraft 1.7.10. Backup your worlds, just in case.
Check the Wiki page to download previous versions.
Millénaire is a mod for Minecraft, a 3D sandbox game. It aims to fill the "emptyness" of Minecraft worlds by adding NPC villages to it, with loose 11th-century Norman, Japanese and Mayan themes and additional cultures planned.
Villages are populated with men, women and children of various kinds, who perform tasks such as trading with the player, expending current buildings or improving existing ones, cultivating crops such as wheat in Norman villages and rice in Indian ones, crafting tools and powerful amulets, etc. As the village expends, the number of villagers increases as couples have children who grow up into new adults.
Help villages grow by trading with them and be rewarded with unique items such as Normand and Indian food or statues and tapestries to decorate your house with. And if they start liking you enough, they might even build you a house of your own.
Millénaire is available in the following languages: French, English, German, Russian, Polish, Spanish, Czech, Swedish, Dutch, Portuguese, Slovenian, Chinese and Arabic (more coming!)
Millénaire Installer 1.3 download
This installer is not required, but is very much recommended as it makes installing Millénaire faster and simpler, with less risk of errors. It is available for Mac, Windows and Linux and is compatible with other mods and installers.

Also note that neither Forge nor Millénaire itself are included in the download. You need to download them seperately (Millénaire from here, Forge from its forum - a link is provided in the installer).
| | |
| --- | --- |
| Are you enjoying Millénaire? Feeling like paying me a cider? | |
Mod Download
Before installing, make sure your saves are backed-up. I make no guarantee Millénaire won't damage your saves. Also, future releases might not be compatible with current villages.
(Requires Forge) (Requires Forge)

Server (Mojang or MCPC+, not Bukkit):

(Requires Forge) (Requires Forge)

Check the Wiki page for older releases.

5.3 - 19/08/14
- Compatibility with Minecraft 1.7.10. Backup your worlds, just in case.
Millénaire is available in different languages​​. The French and English versions are updated directly by me, others by volunteer translators coordinated by the new Master of Translations. You can check the status of the translations here and email him if you want to help update an existing translation or provide a new one.
Detailled instructions:
| | | | | |
| --- | --- | --- | --- | --- |
| | fr | Français (Français, French) | | 100% |
| | en | English (Anglais, English) | | 100% |
| | cs | Čeština (Tchèque, Czech) | | 65% |
| | de | Deutsch (Allemand, German) | | 84% |
| | dk | Dansk (Danois, Danish) | | 11% |
| | es | Español (Espagnol, Spanish) | | 70% |
| | it | Italiano (Italien, Italian) | | 87% |
| | nl | Nederlands (Néerlandais, Dutch) | | 98% |
| | pl | Język polski (Polonais, Polish) | | 43% |
| | pt | Português (Portugais, Portugese) | | 98% |
| | ru | Pусский язык (Russe, Russian) | | 92% |
| | sl | Slovenščina (Slovène, Slovene) | | 89% |
| | sv | Svenska (Suédois, Swedish) | | 14% |
| | zh_tw | 漢語 (繁體字) (Chinois (traditionnel), Chinese (traditional)) | | 92% |
| | ar | العربية (Arabe, Arabic) | | 62% |
| | et | Eesti keel (Estonien, Estonian) | | 64% |
| | zh_cn | 普通话 (简体字) (Chinois (simplifié), Chinese (simplified)) | | 96% |
| | ja | 日本語 (Japonais, Japanese) | | 57% |
| | ko | 한국말 (Coréen, Korean) | | 99% |
| | no | Norsk (Norvégien, Norwegian) | | 83% |
| | uk | Українська мова (Ukrainien, Ukrainian) | | 73% |
The main resource for information on Millénaire is the community-maintained Millénaire Wiki. It includes FAQs with answers to many common questions, a guide for beginners, and many pages of information on the various villagers, buildings and items from the mod.
The other major information source is the Millénaire thread on minecraftforum.net. This active thread is read by many experienced players who can help with questions.
And if you want to show your support for Millénaire on a forum or a website, you can use this signature picture that is automatically updated when a new version comes out:

Bonus for Millénaire contributors:
To thanks all the people who contributed or donated to Millénaire and will do in the future, Millénaire now includes a small bonus for them: a small house available for free from the village heads of each culture (except in MP). If you had already contributed to Millénaire, send me a mail to cedric@millenaire.org with your Minecraft login and I'll enable the feature for you.
And if you want to contribute but don't know how to, here is a small list of areas where I often need help:
Translations: many are incomplete.
Textures: I am always looking for good artists for Millénaire.
Dialogues: the new dialogues feature requires many. New ones would be welcome.
Buildings: new models for existing buildings, or new ideas for lone buildings for example.
For ambitious people: new cultures! The Mayas, Japanese and Byzantines were primarily made by other people.
Wiki: the wiki lacks content, and many sections are out of date.
Before starting, send me a mail to cedric@millenaire.org to tell me about it! (Except for adding content to the wiki - you can do that directly).
And icing on the cake, bonus houses indeed come with a free cake: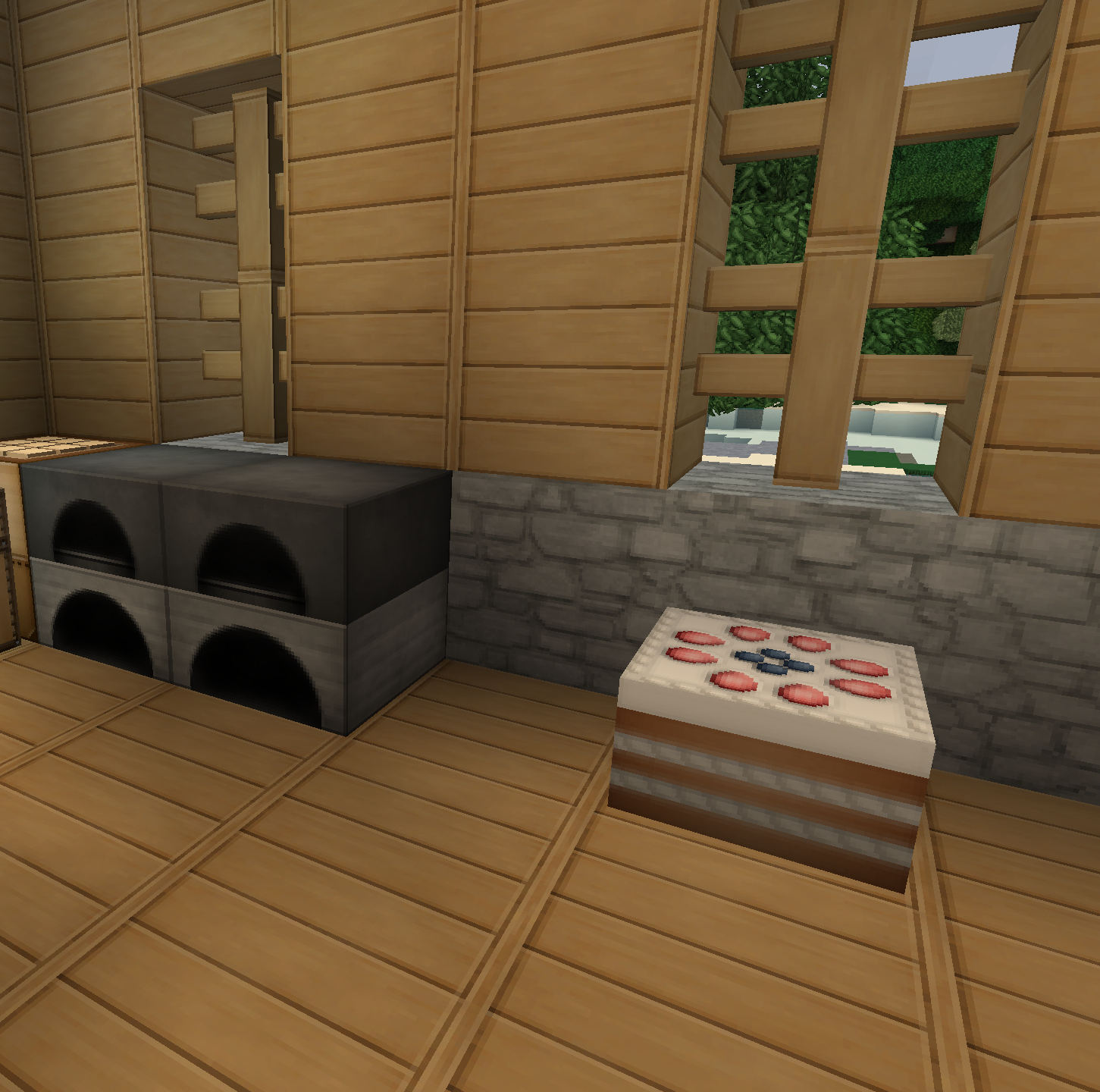 Screenshot gallery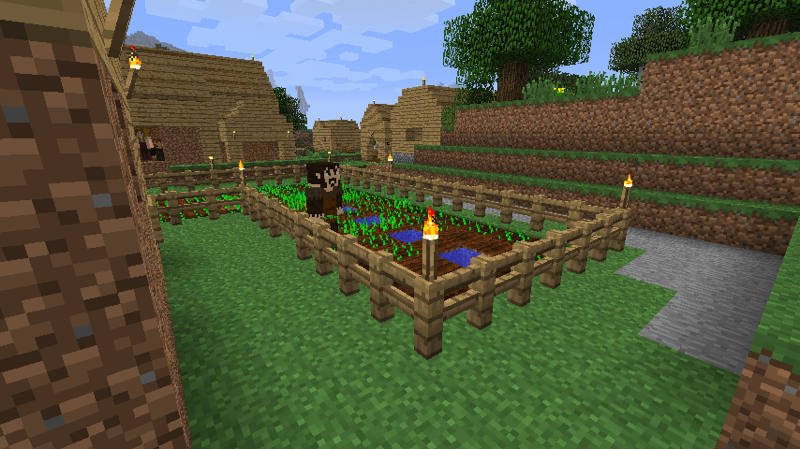 Come across small villages while exploring, such as this Norman settlement...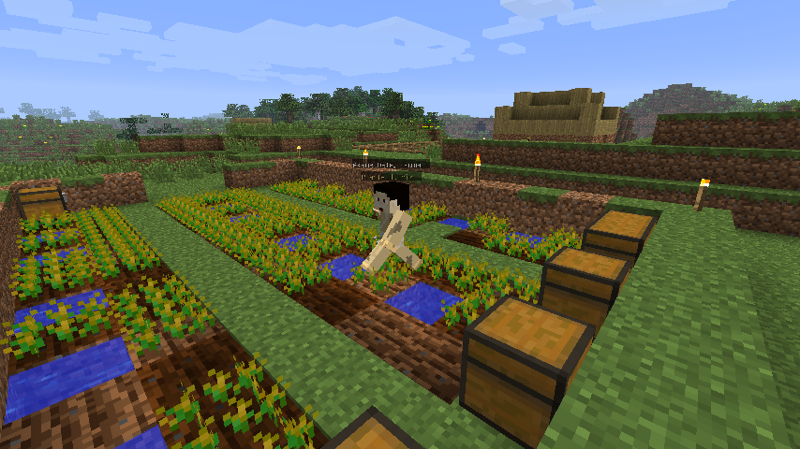 ... or this Japanese one, centred on a rice paddy.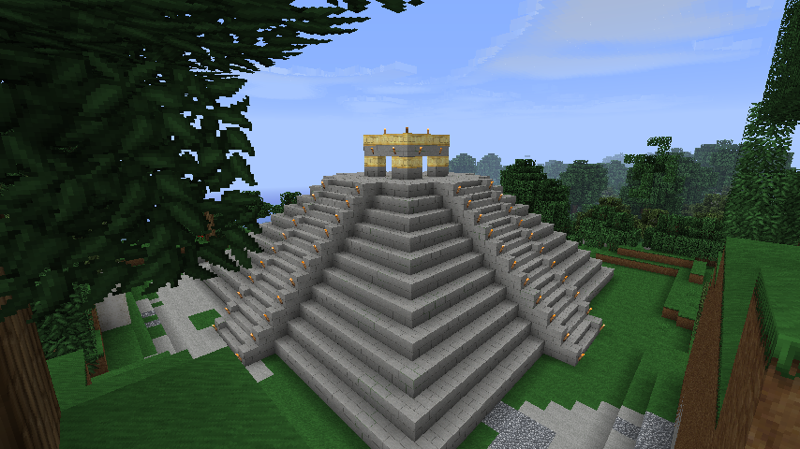 Or discover a mysterious Mayan pyramid, abandoned in the jungle.
Texture pack: Soartex FanVer with Millénaire HD blocks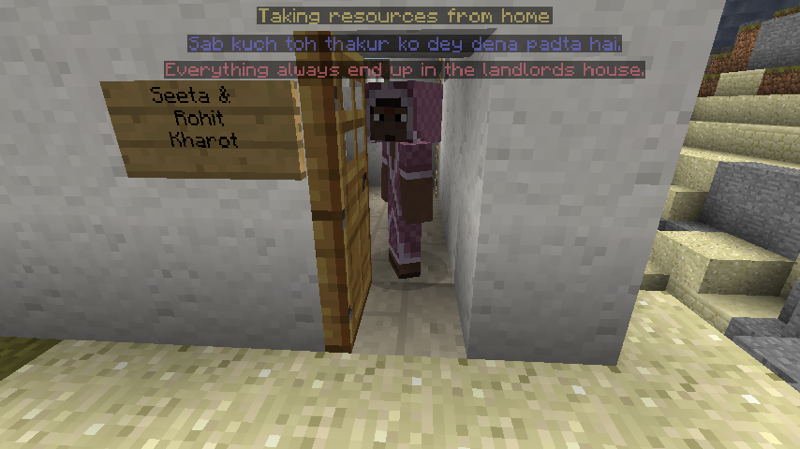 Listen to the villagers discussing their job, life or simply the weather.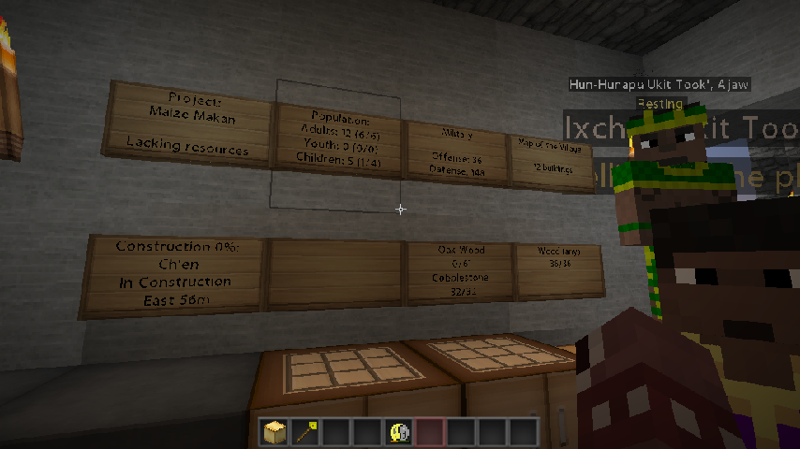 See what they are doing and what they need in the villages' centres.
Texture pack: Soartex FanVer with Millénaire HD blocks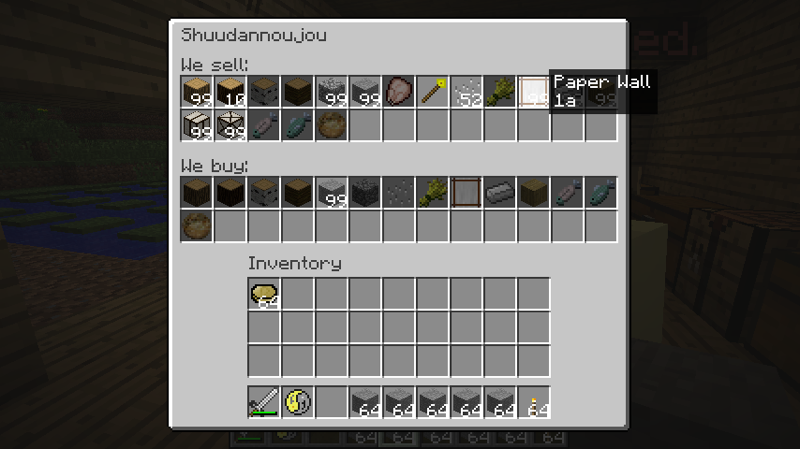 Trade with them, to help their villages grow and gain unique blocks, foods and items.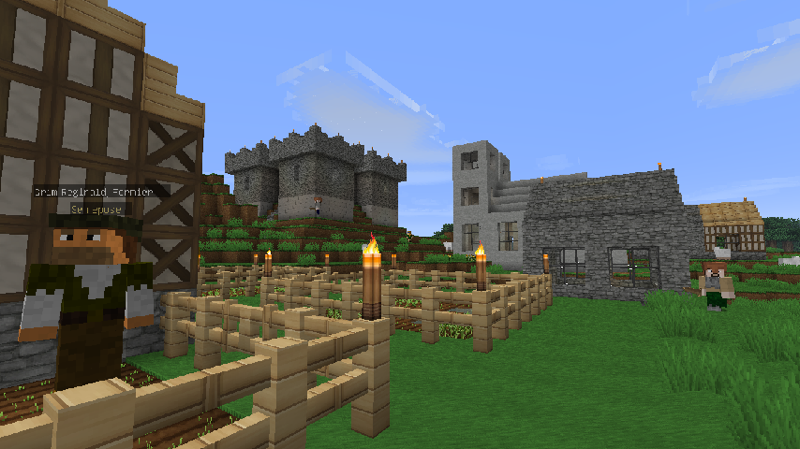 See their villages develop in prosperous communities...
Texture pack: Soartex FanVer with Millénaire HD blocks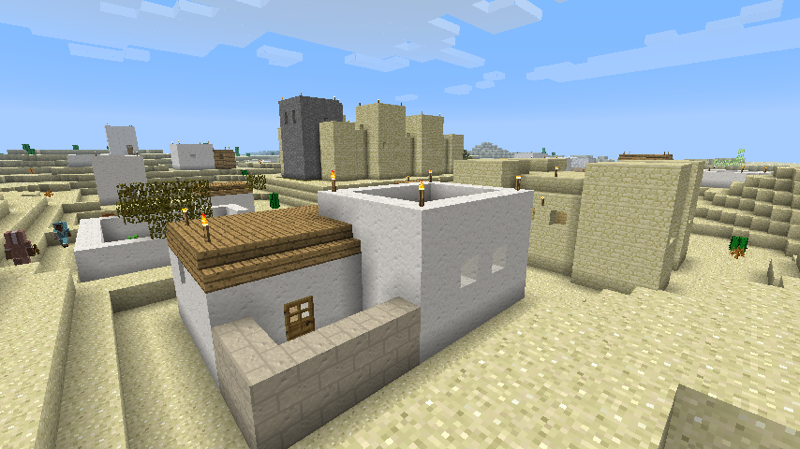 ...or massive fortresses surrounded by desert.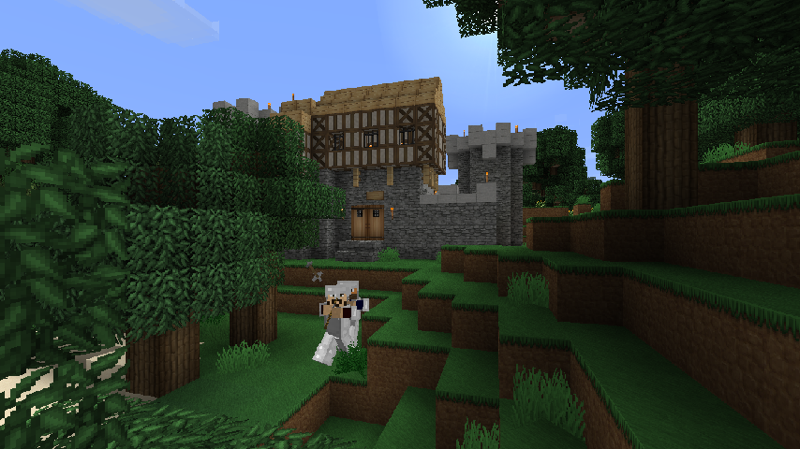 But be wary in your travels, for hostile bandits and soldiers can be waiting deep in the woods!
Texture pack: Soartex FanVer with Millénaire HD blocks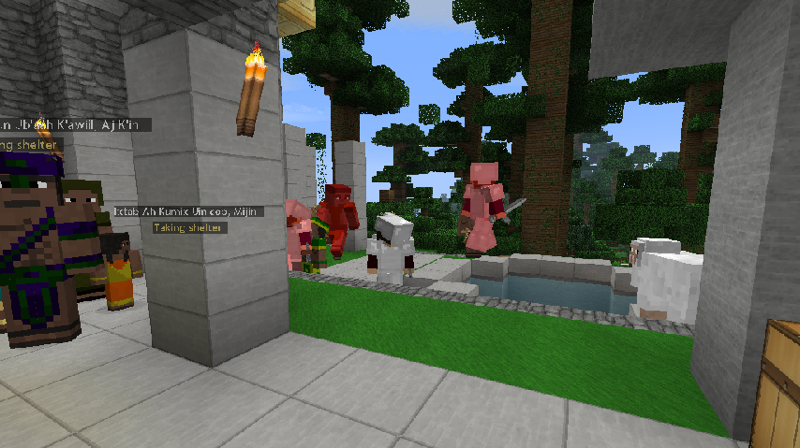 Encourage villages to trade with one another, or push them to war and see their men battling while the women and children
take shelter!
Texture pack: Soartex FanVer with Millénaire HD blocks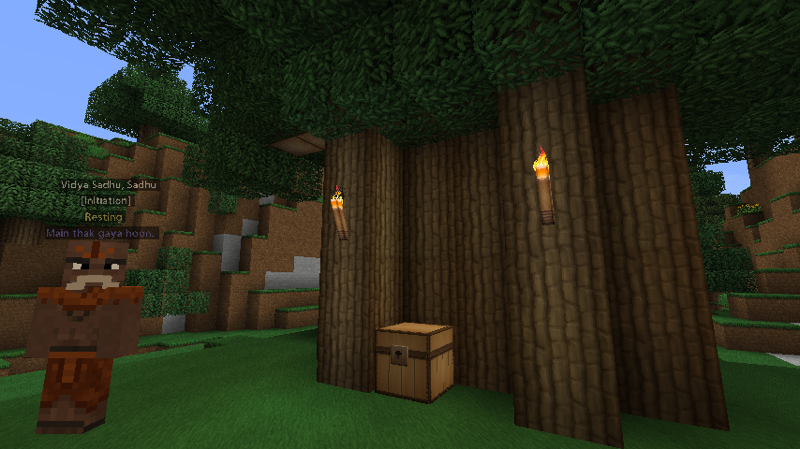 And when the pull of adventure becomes too strong, seek out the mysterious Sadhu in the forest to start
a great quest on the origins of the world.
Texture pack: Soartex FanVer with Millénaire HD blocks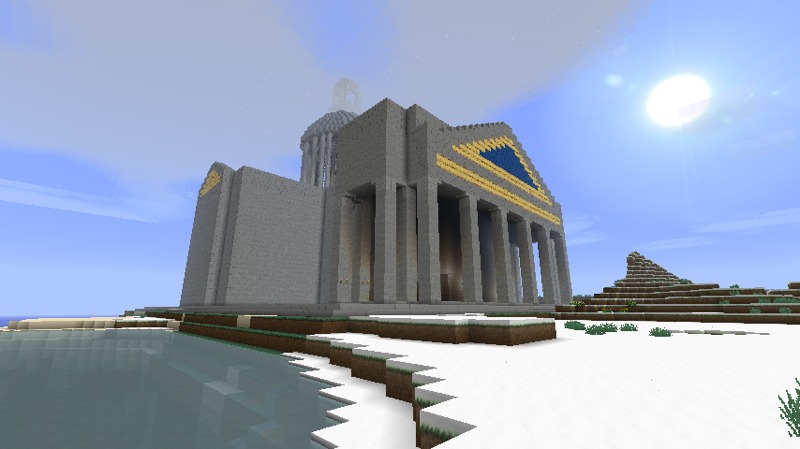 Who knows, you might even come across the mysterious Panthéon, the massive structure where the contributors and donors
to Millénaire are immortalised.
Texture pack: Soartex FanVer with Millénaire HD blocks